Welcome to Childs Blueberries Farm Store.
We open the Farm Store if you call or text Carrie at 716 229 9779 by appointment Sept and October; Thanksgiving until Christmas; April until UPICK hours begin.
Our Harvest Season is Mid July through Labor Day. The UPICK is open Wednesday, Thursday, Friday, Saturday and Sunday 9 a.m. to 6 p.m. during Harvest. The Farm Store is open 9 a.m. to 6 p.m. daily during the Season.
I get headaches from commercial wine. I do not nor do my customers get headaches from Childs wine. Here is what is not in my wine: No added sulfites and in fact, our fruit does not even have natural sulfites like grape wine. No added preservatives. No added colorings. No added synthetic yeasts, synthetic nutrients, clarifying agents like arsenic...top quality Beyond Organic Childs fruit. Quality costs a bit more but these wines are great for a good time.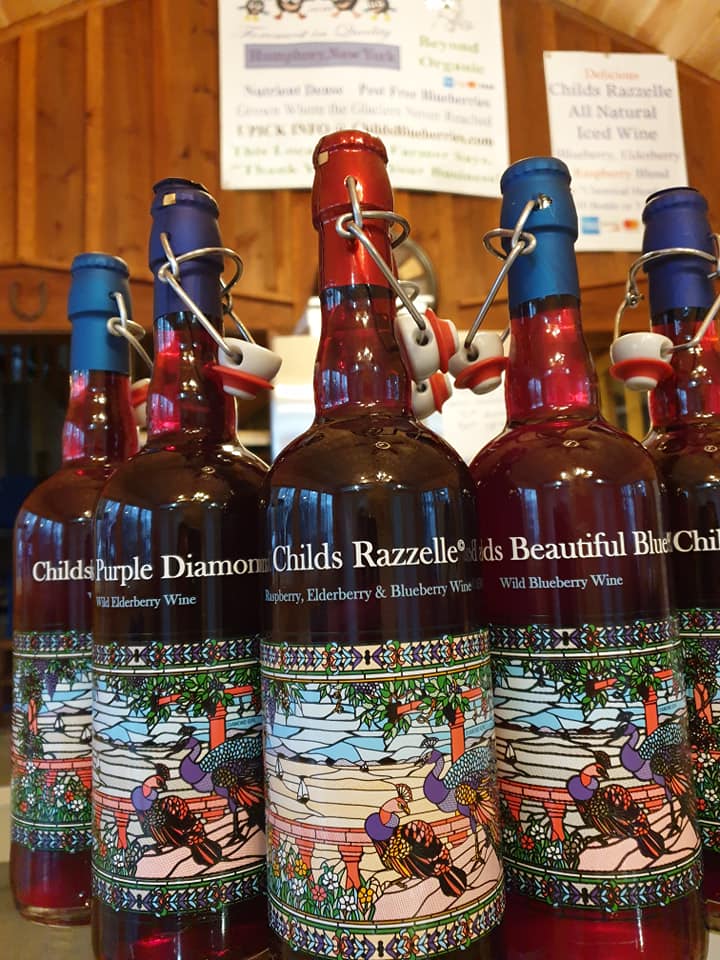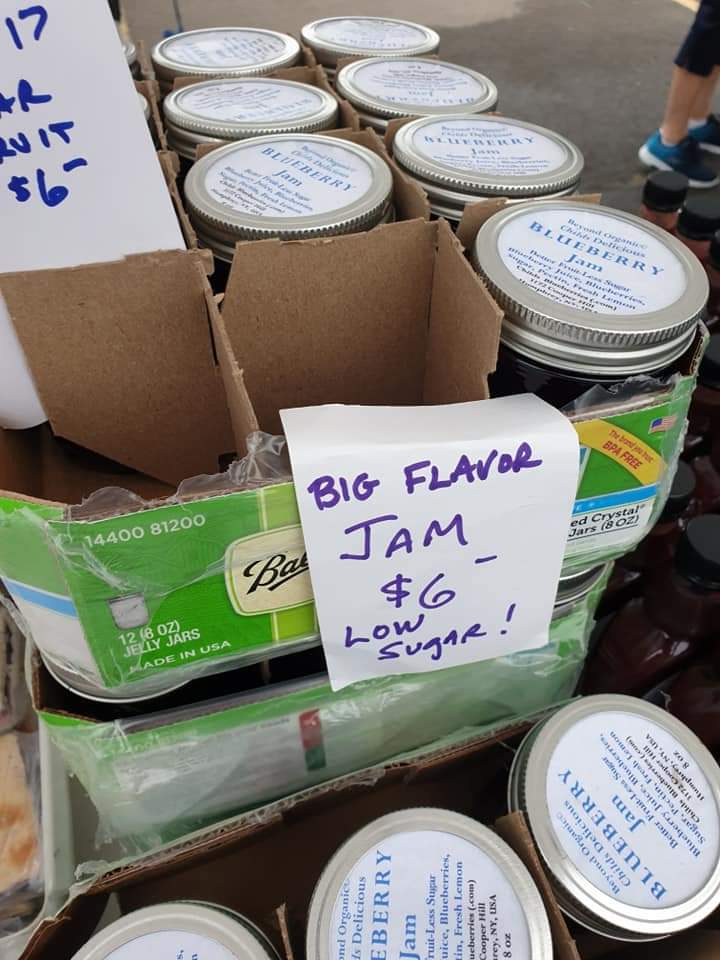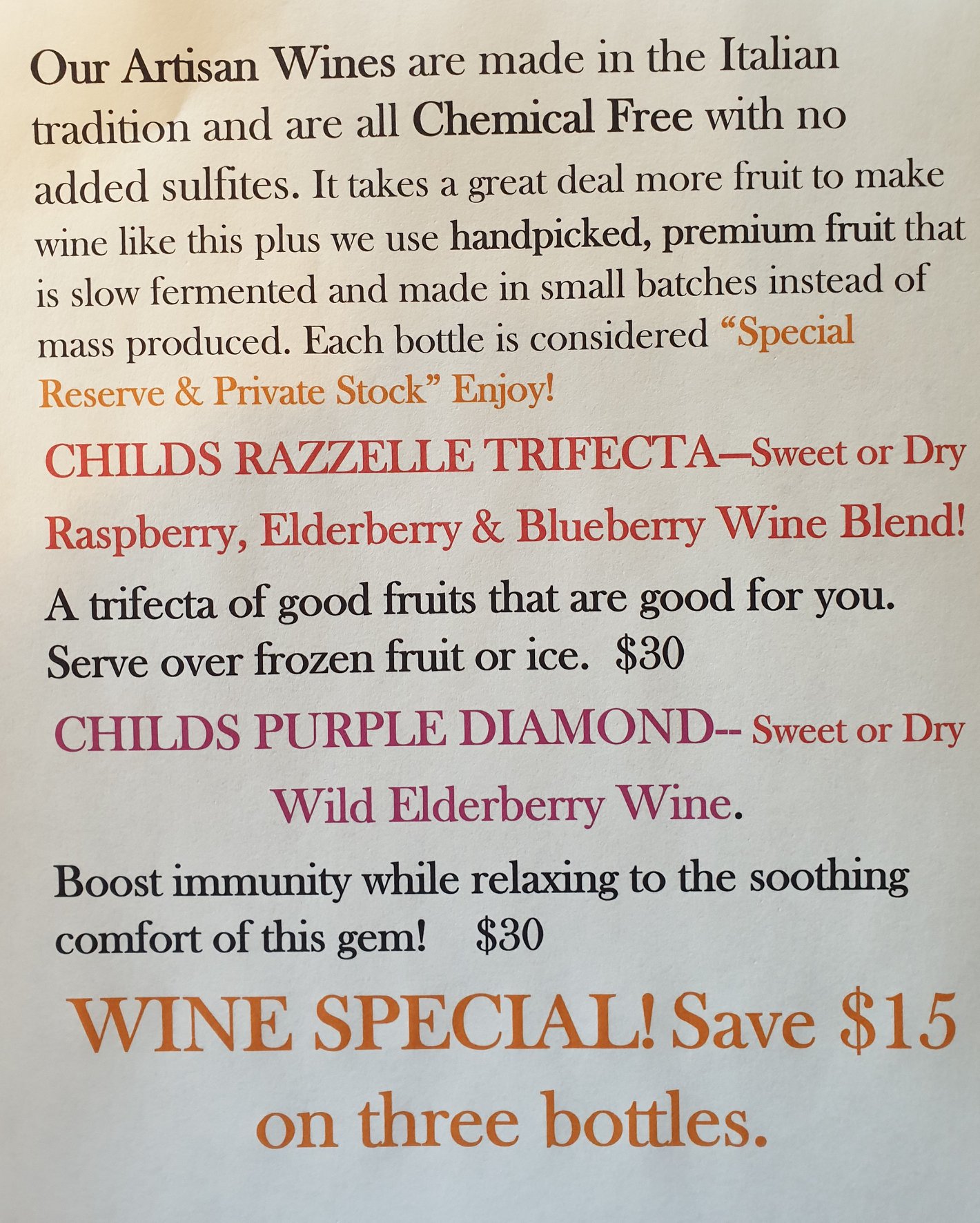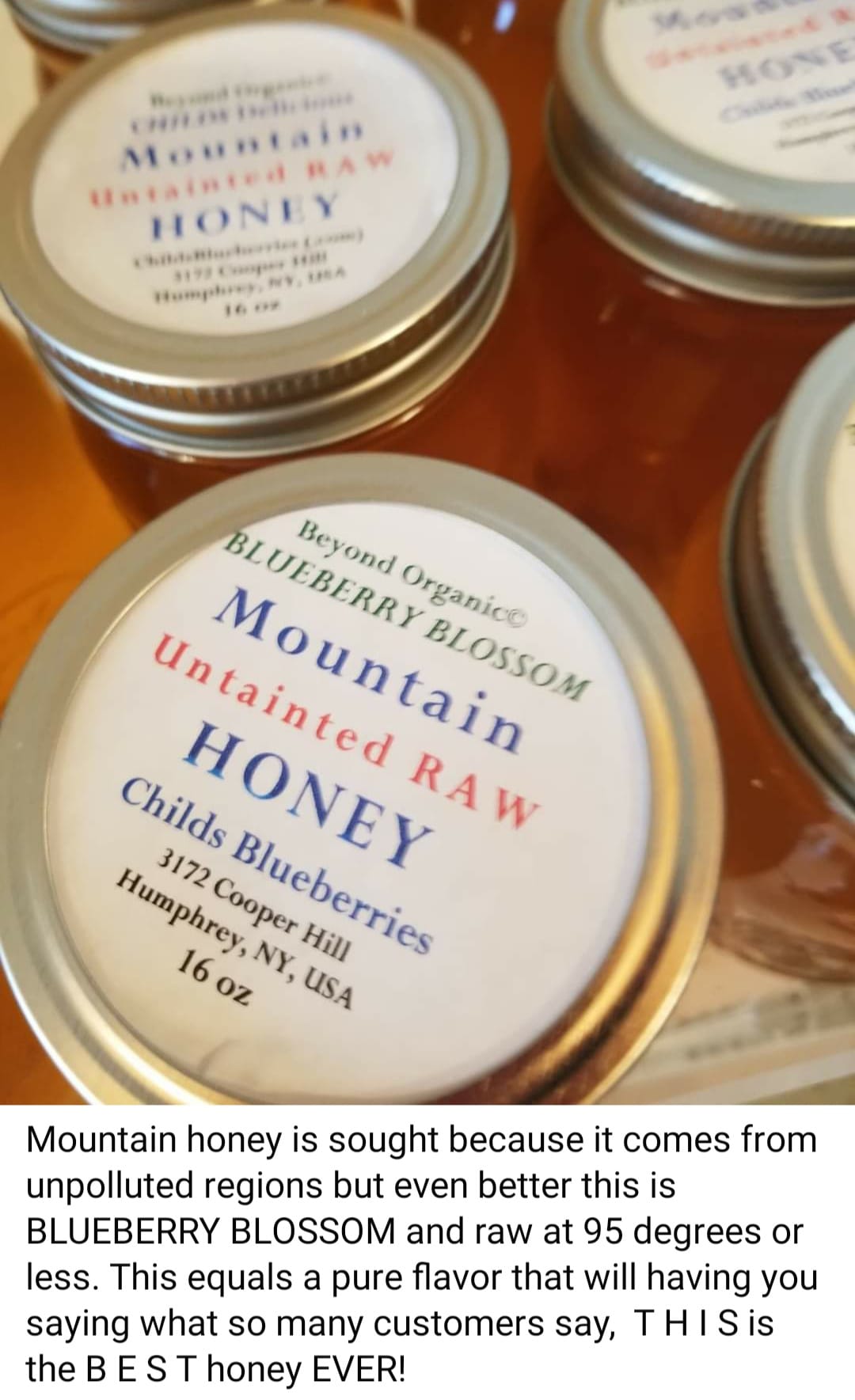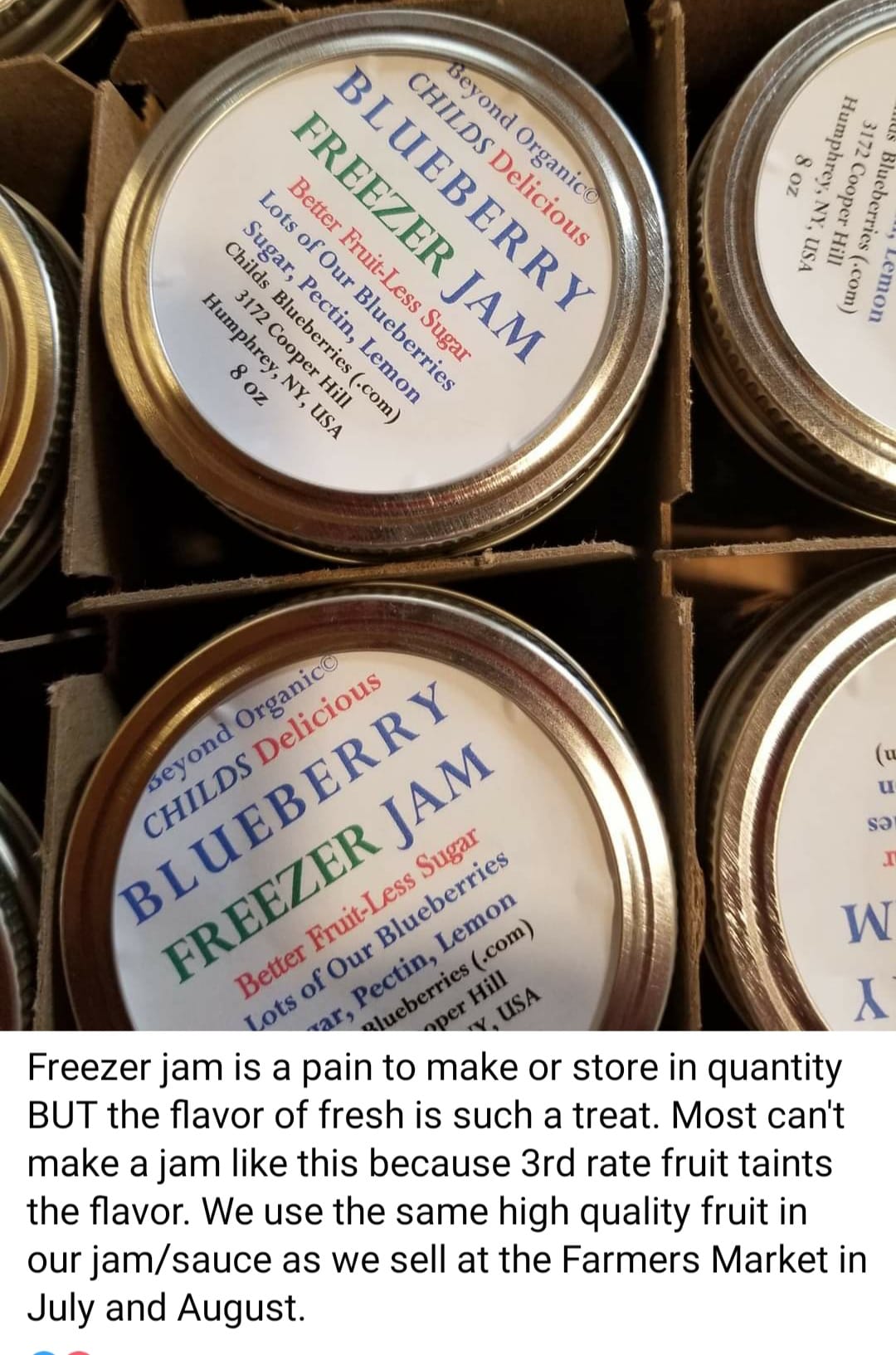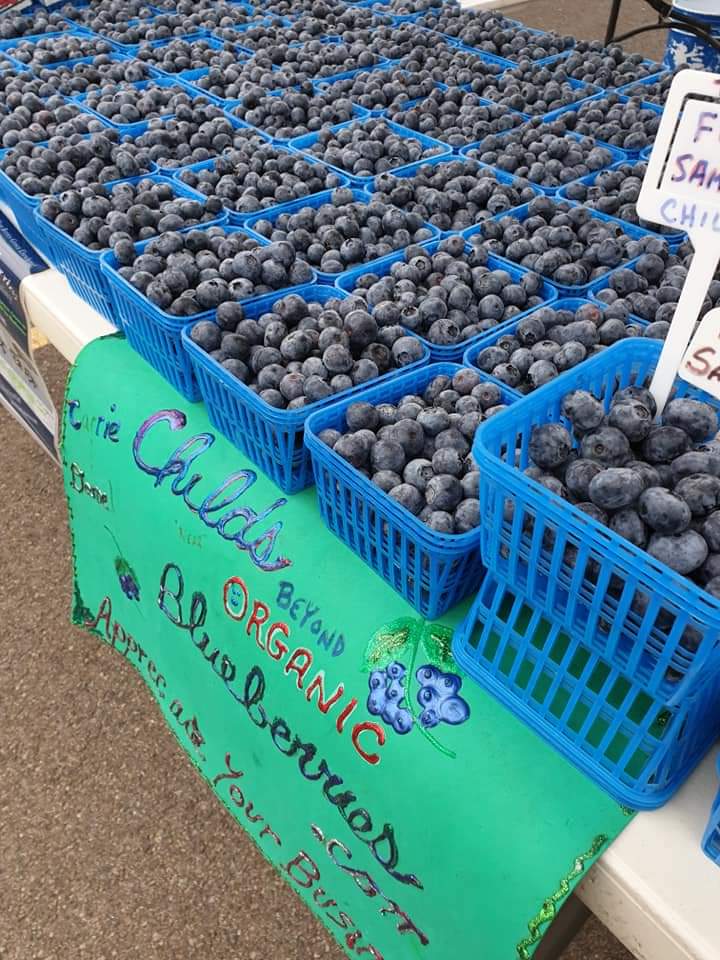 We deliver Childs Frozen Beyond Organic Blueberries all year to the following bakeries who value quality ingredients for their baked goods, which are oh so good! Kornerstone Cafe in East Aurora on Elm Street, Blue-Eyed Baker in East Aurora on Elm Street, Lexington Cooperative Hertel & Elmwoood locations. Our fresh blueberries like those pictured above are available from Mid July through Labor Day with Peak Season Discounts offered on Big Baskets which include our BPA free freezer bags at the MARKETS LISTED HERE.
Frozen blueberries are available at the farm during October, December, a week at the end of February and in May and June. CONTACT INFORMATION HERE. Text Carrie to arrange a time.