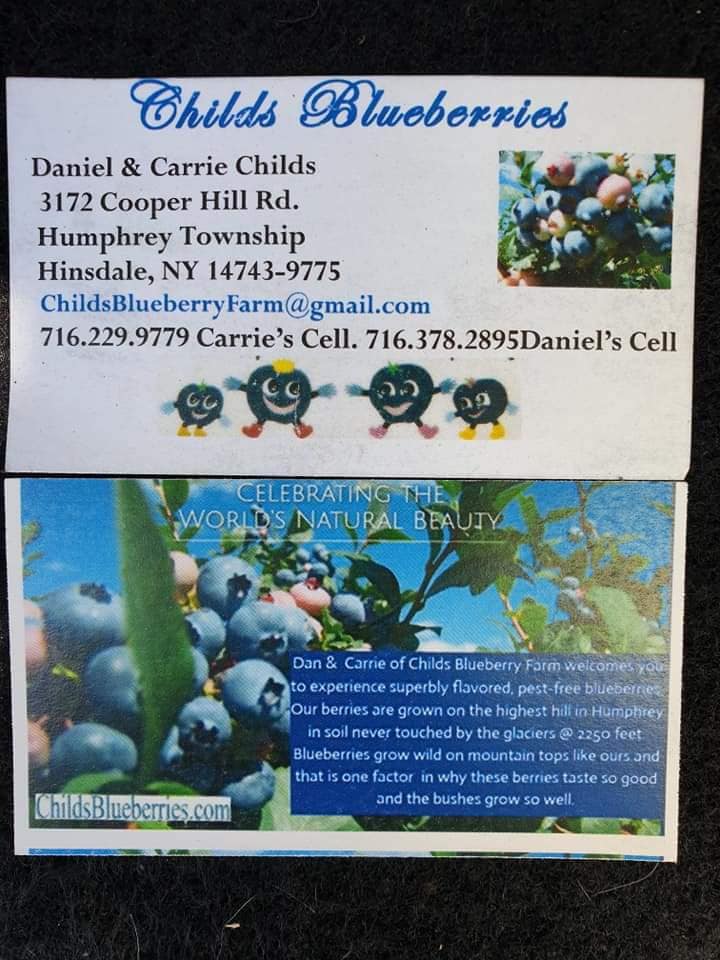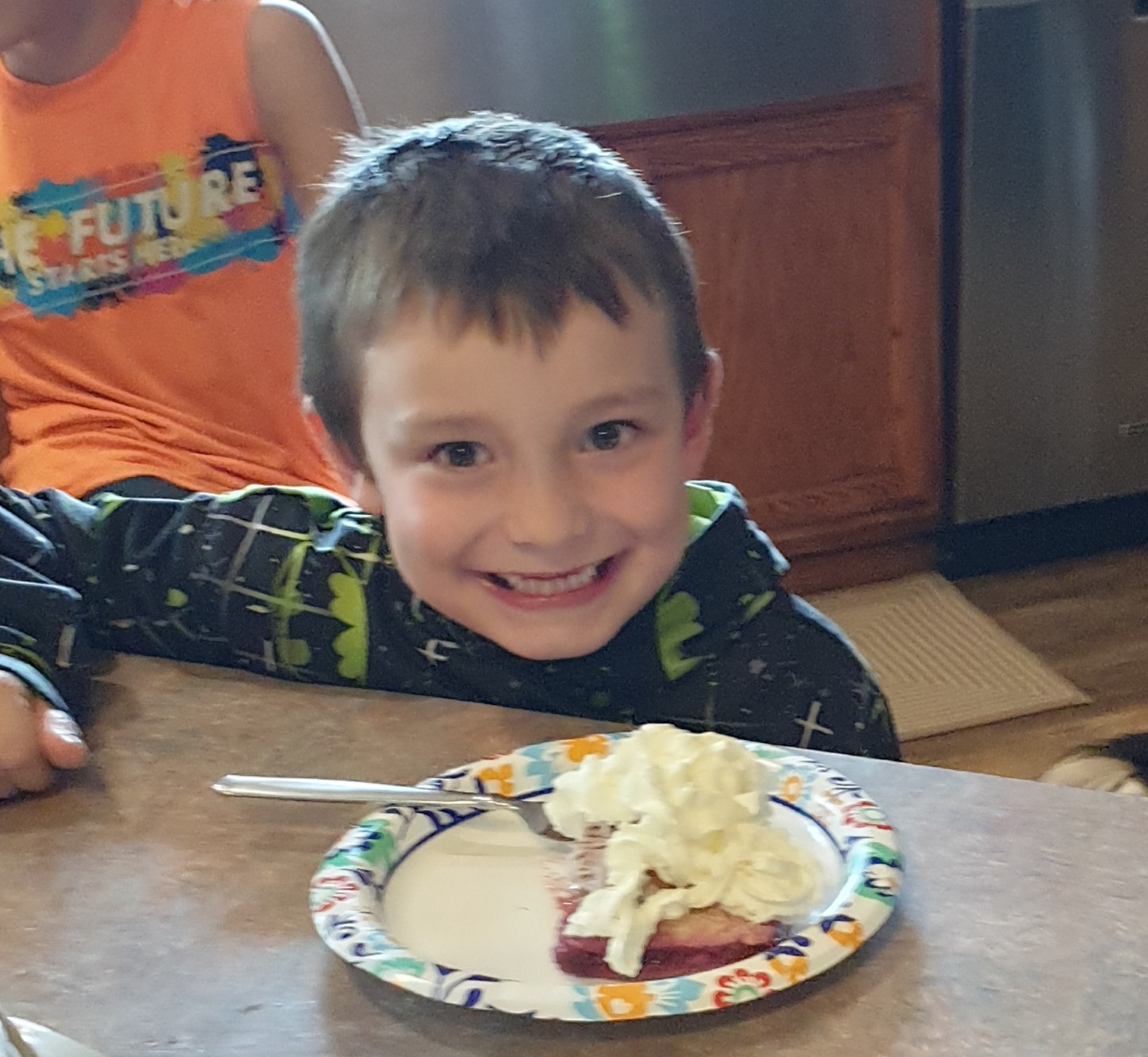 THIS IS GRANDSON BRAYDON JUST BEFORE BITING INTO HIS 7TH BIRTHDAY DESSERT. I ALWAYS SAY TO FOLKS, TAKE AUNT CARMEN'S PIE, HEAT IT UP A BIT IN THE OVEN, TOP WITH FRENCH VANILLA AND WHIPPED CREAM. IT JUST DOESN'T GET ANY BETTER THAN THIS...ASK BRAYDON!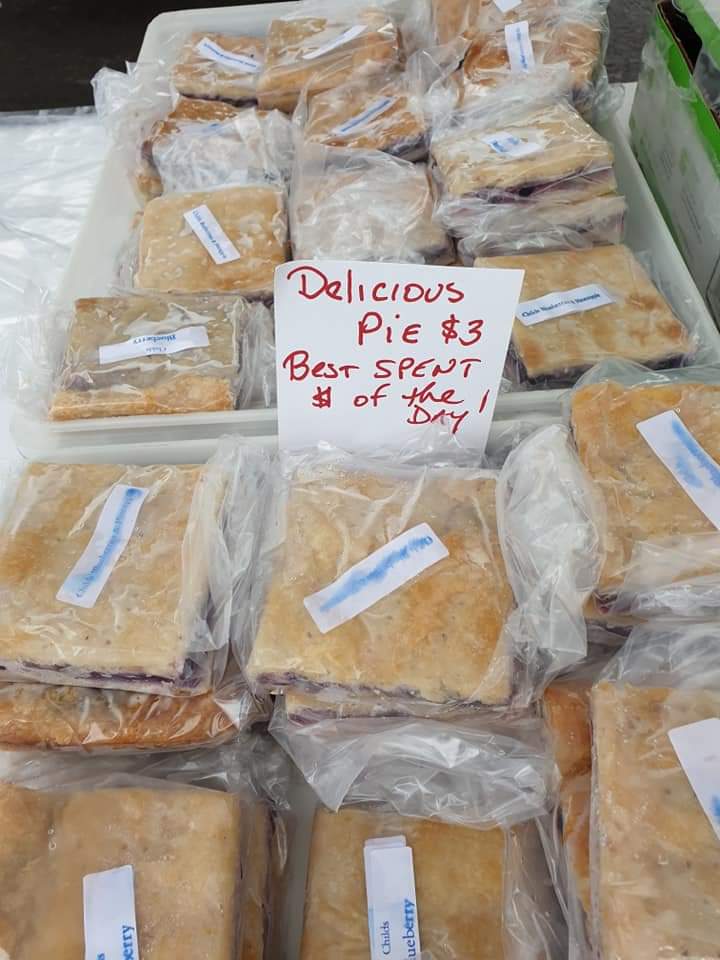 YOU CAN'T EXPECT A SMILE LIKE BRAYDON'S IF YOU USE STORE BOUGHT OR OTHER LOW QUALITY INGREDIENTS. CHILDS BLUEBERRIES TASTE SUBSTANTIALLY BETTER AS EXPLAINED IN OUR E-NEWSLETTERS LINKED ABOVE.
THIS IS AN AERIAL FROM 2015. SURE HAS CHANGED AS WE ADDED ADDITIONAL VARIETIES TO INCREASE THE SIZE OF THE UPICK OPERATION!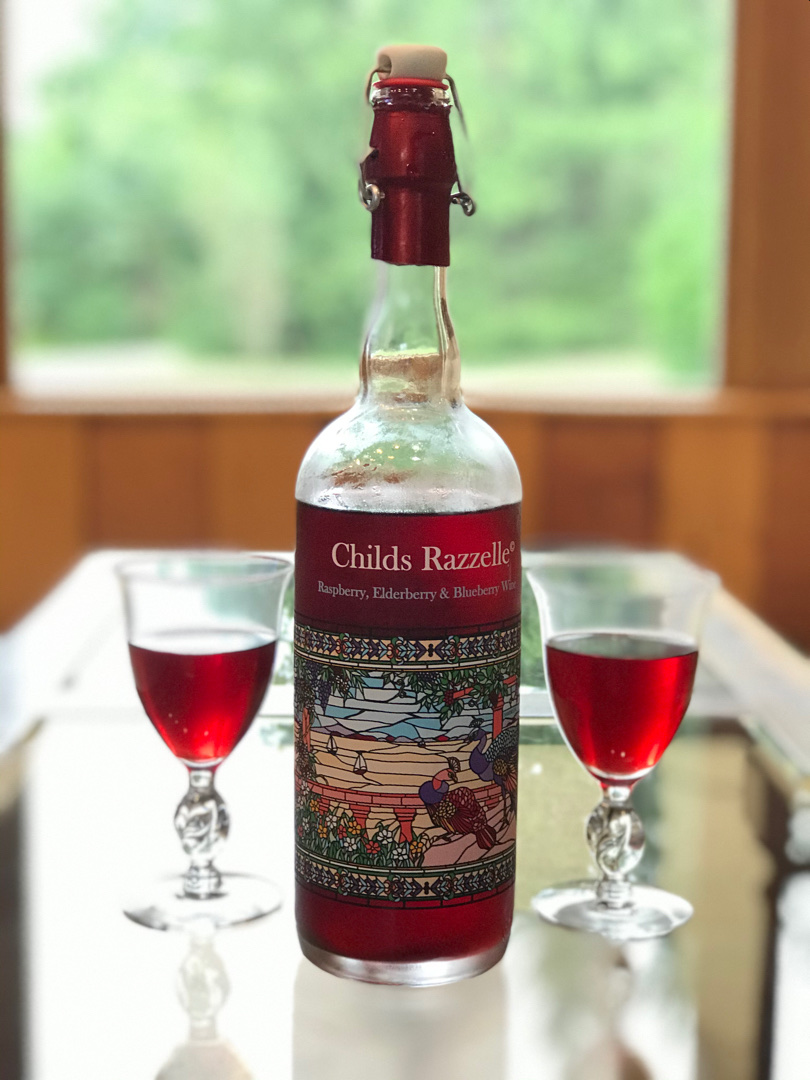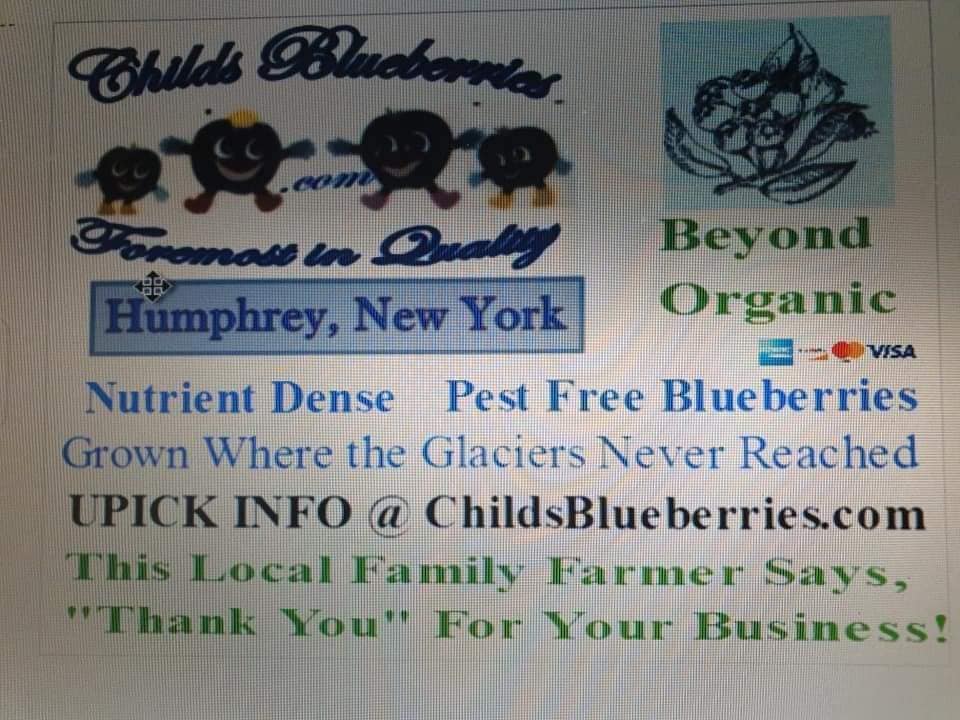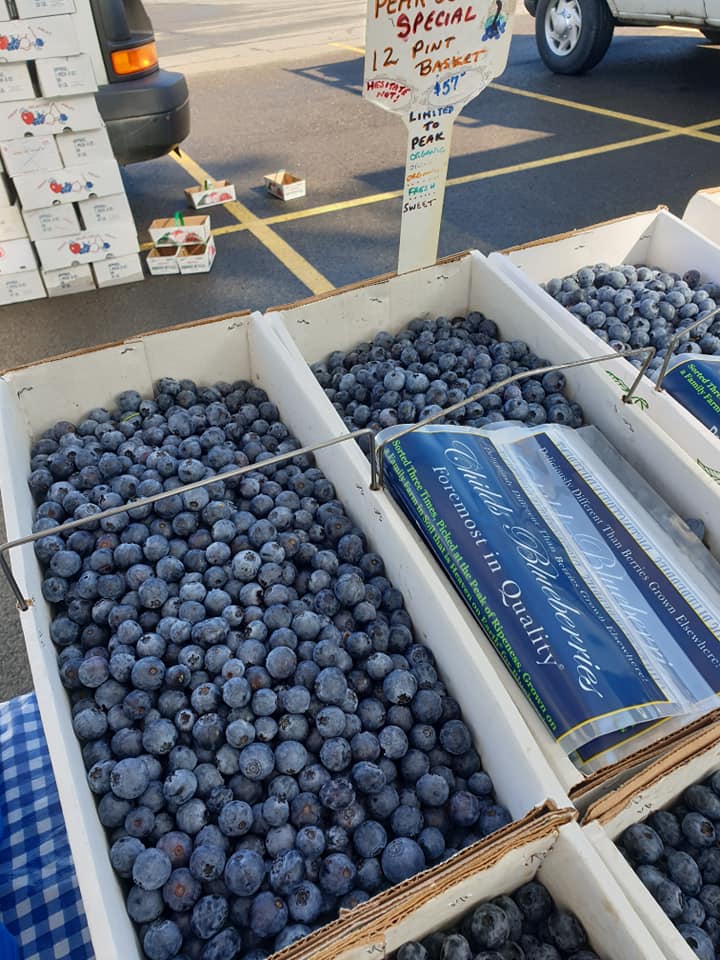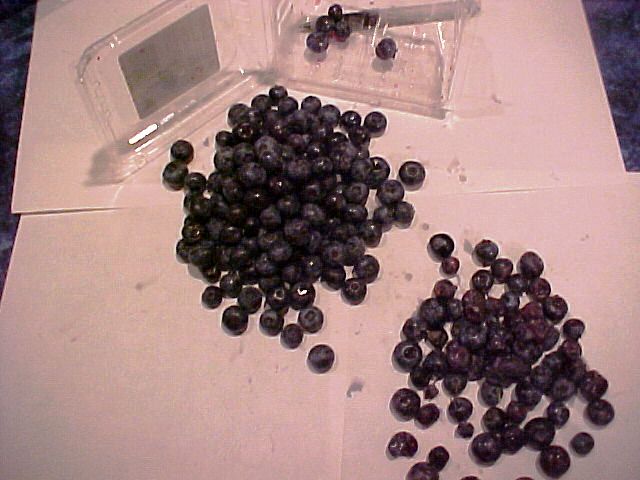 So I bought a pint of store berries and the ones on the right are what we would throw away. The ones on the left were bland having grown in sand plus mealy/mushy. I admit it, I am glad that 99% of the time, the store berries are like this. Does that make me a bad person :( Dan